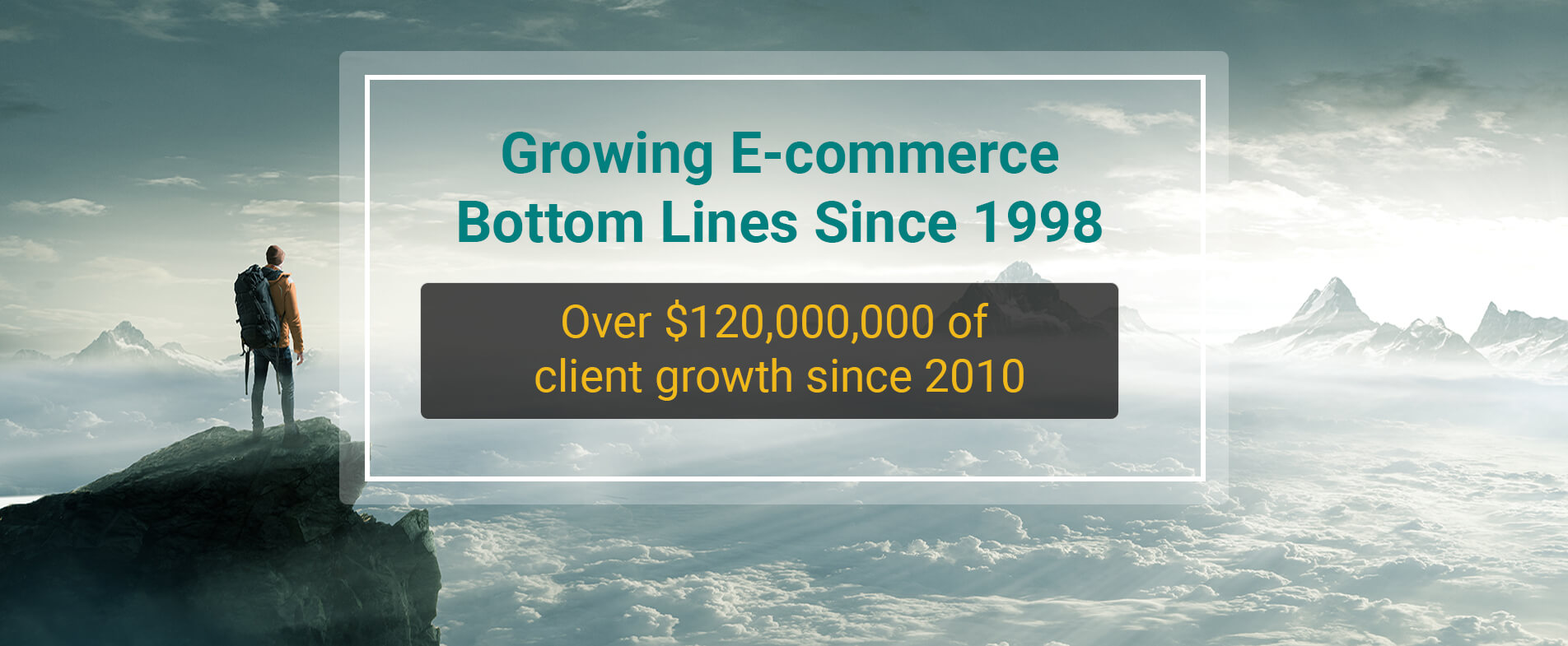 CONVERSION FOCUSED E-COMMERCE
For more than twenty-two years we've worked with hundreds of business owners, just like you, to help them get the most out of their on-line e-commerce stores. Whether it's helping a brick-and-mortar retail store in their quest to get on-line 'right' the first time or taking an already established e-commerce business to the next level, we've been there for our clients since day one and continue to work with them as their business grows and evolves! 
As the industry is constantly changing – so are we – with the development and implementation of innovations that make a true difference to our clients' bottom line. Not only will these solutions improve the overall success of your on-line store they will help in reducing your monthly costs and ultimately allow for you to circumnavigate costly pitfalls.
UNDERSTANDING YOUR NEEDS
Every project starts with taking the time to clearly understand your business's needs, its goals and the challenges you need to overcome. Once this is clear, only then, can we recommend and deliver a comprehensive solution that will help grow your business's bottom line.
This initial time invested is an integral part of making it possible for us to know whether we can or can't deliver what you are looking for. When we say "yes" to a project, it gets completed, no exceptions!
... GROWTH in organic online traffic (Tennis Experts)
... iNCREASE in annual sales (Your Home Supply)
... REDUCTION in store maintenance costs (Pink House Imports)
MAKING IT EASY!
When working on a project together, iregardless of its scope and complexity, we will be there to guide and help you achieve the results you are looking for. 
Our focus is to first understand your needs, then offer valuable input and finally have our team – graphic designers, developers, etc – work on realizing the desired end result. 

We're here to make this easy!
"Merchant Corner has helped us to experience the success we knew our company capable of accomplishing, providing a streamlined, responsive and interactive site that we can manage ourselves."
SOLUTIONS WITH PROVEN RESULTS
Making sure that our clients have access to the tools and solutions that they need in order to grow their business's bottom is where we excel.
Not only are we capable of removing the costly dependancy on monthly SAAS (Software as a Service) solutions, we are continuously working on innovating and developing NEW solutions to simplify your day-to-day opperations and grow your business's bottom line.
This industry is constantly changing… SO ARE WE!
"Merchant Corner has an in-depth understanding of search engine optimization and knows how to create e-commerce solutions that work phenomenally well!
At the end of the day we're in business to make money. Merchant Corner provides extreme functionality without sacrificing design, giving you the best of both worlds."
OUR MISSION
Make an extraordinary difference in the lives of others. There are a number of reasons why people seek out our expertise and guidance with their on-line business. We are always excited to help, because we know what we do really does makes a difference. The Internet has leveled the playing field and transformed the way people are able to work and live. For us, it's more than just a job; it's about making a difference in the lives of others and empowering them to take control of their own financial destiny through e-commerce.
We've seen it happen time after time: someone comes to us with an idea, we work with them to bring it to life, and their lives change forever. By helping others achieve the success they deserve we're helping make the world a better place.
We are passionate about helping hard-working companies make more money on the Internet. We know that when our clients are more profitable, we open the door for them to make a difference in their community. We are fortunate enough to provide services that when executed properly and combined with focused hard-working companies, the results are profound!
Imagine the overall impact of increased profitability… new jobs, new investments, new projects. It all leads to a better ability to give back. When our clients are no longer just getting by, they can step back and see the bigger picture and suddenly, their vision expands and the difference we make together carries through to many others. 
This is how we make the world a better place.