TENNIS EXPERTS
Tennis Experts doubles their sales and triples their number of daily visitors.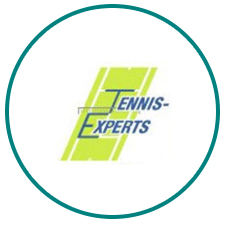 WHO IS TENNIS EXPERTS?
Chris Lewis created a website to provide information to tennis lovers. His professional background gave him credibility, and his dedication to the site generated a large following. Unfortunately, the site was not monetized or optimized. Because people relied on Chris's product reviews, it was a natural progression to open his own tennis store. Chris had a built-in customer base, but needed an e-commerce solution that would complement his existing website.
FROM PASSION TO PROFIT
Chris Lewis is a professional tennis player and the second New Zealander (Tony Wilding in 1913 was the first) to reach a Wimbledon singles final. He lost the final to John McEnroe. Chris has loved the game of tennis for as long as he can remember. The Internet gave him the ability to share that love with aspiring tennis players around the world. Chris built his own content site, offering expert advice, tips, and in-depth product reviews. The site gained a large following, with more than 700 visitors per day, but it was not monetized. Because people trusted Chris's opinion about tennis products, he decided to open an online store.
... INCREASE in on-line revenues
... 4X growth in daily organic traffic.
"Merchant Corner listened to my needs and provided me with a shopping site that was everything I envisioned. Not only is it easy for my customers to find what they are looking for, but the check out process is incredibly user-friendly. It takes a maximum of three clicks to buy something. If you want it done right the first time, Merchant Corner is not just the best choice – it's the only choice!"
IDENTIFIED CHALLENGES
Chris had never operated an e-commerce site before, and needed a solution that was not only easy for his customers but easy for him on the back end, too. Chris's goal was to have all of his products loaded prior to launching the site, so timing was important as well.
One of the biggest challenges was finding a way to create the e-commerce design so that it felt like it was an extension of the existing information site. Based on the information Chris provided, Merchant Corner presented three design ideas, all of which captured his vision. He was so satisfied with the design it only took some minor modifications to make it perfect!
SOLUTIONS IMPLEMENTED
Impeccable design
Merchant Corner worked with Chris and listened to his vision. By asking pointed questions about color, design, and categories as well as the look and feel of the site, they were able to present Chris with a solution that could be immediately implemented.
Training
To enable Chris to be able to manage his own shopping site, Merchant Corner provided comprehensive training over the phone, spending about an hour helping him understand the tools at his disposal [this was prior to the development of the video training series Merchant Corner now offers clients]. With that training, Chris was able to load 600-700 products to his store with no difficulty.

Optimisation
To make sure that the Tennis Expert shop was easy to find for all tennis enthusiasts and not just Chris's current followers, Merchant Corner implemented optimization solutions to ensure growth.
... INCREASE in on-line revenues
... 4X growth in daily organic traffic.
Not only was Merchant Corner able to seamlessly integrate the information site and the e-commerce site to provide Chris with cohesive brand visibility but the optimization tools that were built into the design immediately increased the number of daily visitors Chris had from 600-700 to well over 2,000.
In the first year the store was open, Tennis Expert experienced gross sales in the six figures. The second year, those sales DOUBLED. Even with the challenging economy, sales have continued to increase this year.