YOUR HOME SUPPLY
Your Home Supply Google rankings explode and increase their sales by 400%.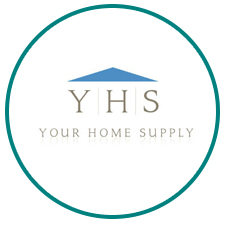 WHO IS YOUR HOME SUPPLY?
When this online auction-style store grew large enough to feel the pain of the cost of the listing fees and the cut of the profits the site took, their next step – converting to an online store with the company who managed their auction listings – seemed like a natural progression. At the same time, however, the owners began increasing their knowledge about the necessity of search engine optimization, and knew they would need to find a more comprehensive e-commerce solution.
Your Home Supply chose a large e-commerce company that made a number of claims about their effectiveness. The long process was a nightmare for the company, and the back end functionality was so difficult to use that technicians had to be paid to make any minor changes to the site. With 600-700 SKUs to manage, it quickly became a financial drain. The final straw, though, was having the development company tell Your Home Supply that search engine optimization was "a waste of time." They knew better, and decided it was better to cut their losses and move on before becoming any further entangled with such an organization.
The company needed someone who would listen to their concerns, understand their desire to optimize, and work with them to accomplish their goals with the store, not fight them every step of the way. Through StomperNET, Your Home Supply was connected to Merchant Corner, and suddenly, everything that had seemed to be such a struggle became a simple and clear process.
... INCREASE in annual sales.
... INCREASE in organic rankings.
"Merchant Corner has an in-depth understanding of search engine optimization and knows how to create e-commerce solutions that work phenomenally well!
At the end of the day we're in business to make money. Merchant Corner provides extreme functionality without sacrificing design, giving you the best of both worlds."
THIRD TIME'S A CHARM
This company started out as an online auction seller just trying to get rid of some excess inventory, but when they added a line of cabinetry supplies, they quickly became the largest cabinet supply company on eBay – and almost just as quickly realized how much it was costing them to let eBay continue taking a cut of their profits. Finding the right e-commerce solution, however, wasn't as easy as it seemed.
IDENTIFIED CHALLENGES
Your Home Supply struggled with search engine optimization, largely because they had been working with a company that failed to realize the importance of it.
It was critical to Your Home Supply to find a designer that truly understood SEO. Because the company operates in a competitive niche, they needed to achieve better rankings; they needed Google to be able to successfully crawl their pages. In addition, the company's previous online store's design was dark and unfriendly; it was very difficult to navigate. While design wasn't the same priority as search engine optimization was, they still wanted a user-friendly store. Finally, they needed to be able to make changes to the 600-700 SKUs they consistently had available without having to pay additional fees, so the company needed a solution that was easy to learn and could be handled by any of the employees.
SOLUTIONS IMPLEMENTED
Maximized search engine optimization
Merchant Corner understood that search engine optimization was a crucial priority for Your Home Supply, and provided the company with the tactical and strategic tools they needed to be successful. Merchant Corner created an e-commerce design specifically structured to enhance rank and maximize keyword results. Because the site was designed from the start with search engine optimization in mind, there was an immediate and measurable difference in rank.
Clean, fresh design
Merchant Corner worked with the company to create a design that was light, clean, and incredibly user-friendly, which translated into more sales. Because the site was easy to navigate and all of the merchandise was clearly visible and easy to search through, potential customers who landed on the site were more likely to stay and make a purchase.
Optimal functionality
The solutions provided by Merchant Corner included the ability for the company to quickly and easily make changes to the site – from prices to adding new products – without having to pay additional design fees or have specialized training. The system is so easy to use that many employees are capable of making necessary changes, leaving the leadership of the company free to focus on other aspects of the business.
... INCREASE in annual sales.
... INCREASE in organic rankings.
Organic rankings increased significanly for top keywords
Year over sales increaed over 400%